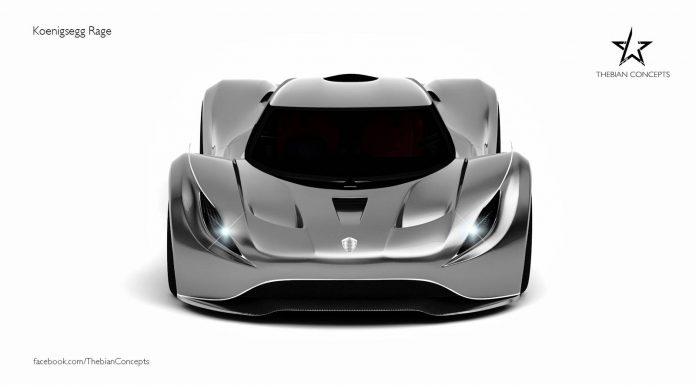 By in large, the overall shape of current Koenigsegg models are the same as the original CC8S from a decade ago. As the most recent Koenigsegg One:1 shows however, that is no bad thing as the design is continually being improved upon and updated to look better and better.
When the Swedish manufacturer does inevitably decide to overhaul its current design language, the results could be quite familiar or completely out-of-the-box. Either way, Thebian Concepts has decided to take design matters into his own hands by creating what he dubs the Koenigsegg Rage Concept.
Designed to replace all existing Koenigsegg models, the Rage adopts a completely new design yet it is still identifiable as a Koenigsegg. This is thanks to its single, central-exiting tailpipe as well as its narrow and curved windscreen and side windows.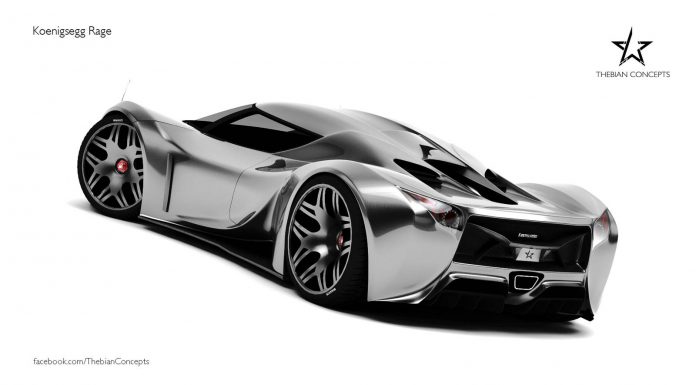 Elsewhere, an entirely new front end has been adopted by the front splitter is identifiably Koenigsegg. Ultra-menacing headlights are featured while at the rear, a new engine cover has been designed alongside flared and protruding wheel arches and small taillights.