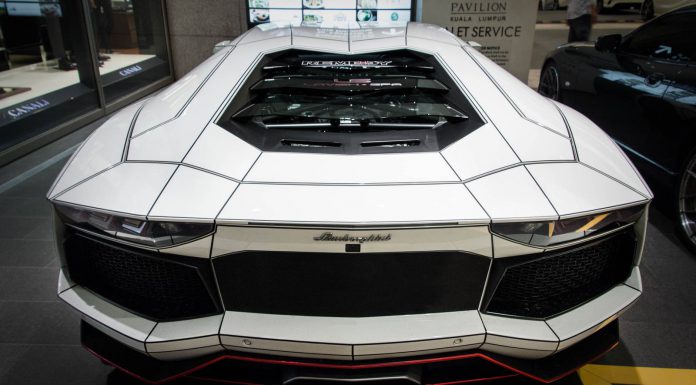 Ever since the famous purple and orange 'Tron' Lamborghini Aventador hit the streets of London in the Summer of 2013, the Tron wrap theme has become extremely popular among supercar owners looking for some extra flair.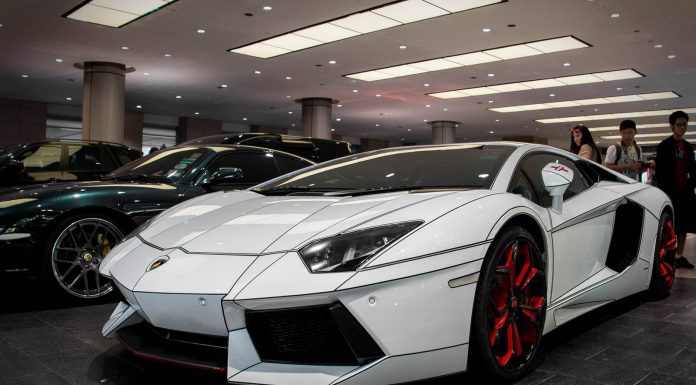 Now photos of another Tron inspired Lamborghini Aventador have emerged with this particular example residing in Malaysia. It is owned by a nightclub boss and alongside the unique white and black Tron wrap, is rolling on a set of custom red and black Forgiato wheels and has been fitted with a Capristo exhaust system.
The owner of this special Aventador upgraded from a Nissan GT-R.