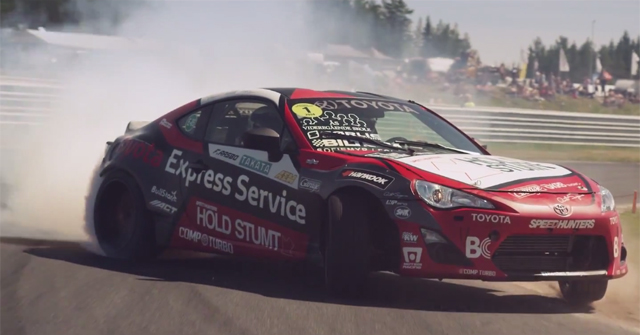 Here at GTspirit, we absolutely love to feature incredible the very best automotive photography and videography which we can find. The following video entitled 'Punch About Your Weight', was filmed at the recent Gatebil 2014 drifting event held at the Rudskogen Motorsenter in Norway.
[youtube]http://www.youtube.com/watch?v=V_zVzLyuAF4[/youtube]
Unlike many forms of motorsports, drifting is extremely inclusive of everyone around the world and any car which enjoys getting sideways whether they are Japanese, European or American. The imagery in the following video is absolutely spectacular and it only takes a few seconds to understand that this is a video well worth watching in its entirety!
A plethora of cars are featured from a completely custom red Toyota GT86, to Nissan Skylines and Supras, RX7s, a yellow BMW M5 as well as a dedicated Monster Energy Ford Mustang drifter. Attending Gatebil will definitely be on your automotive bucket list after watching this video!