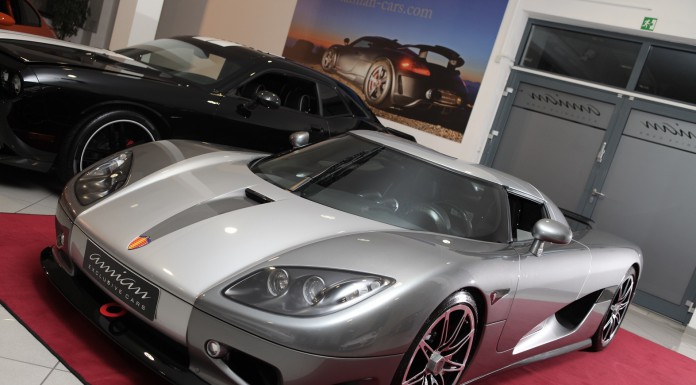 The one-off Koenigsegg CCR Evolution tuned by Edo Competition is currently up for sale courtesy of Germany's Amian Cars dealership
The unique silver Koenigsegg CCR Evolution has covered just 11,500 km and features a six-speed manual transmission mated to a 4.7-liter V8 engine producing 891 hp and 900 Nm of torque. What's more, the car has undergone an upgrade costing €40,000 courtesy of Edo Competition. The Koenigsegg CCR Evolution has a claimed top speed in excess of 390km/h and can hit 100km/h in just 3.2 seconds, 200km/h in 9.7 seconds and 300km/h in 23 seconds.
Just 14 units of the Koenigsegg CCR were built and this is the only one to have undergone upgrades from Edo Competition. The asking price is 580,000 euros.