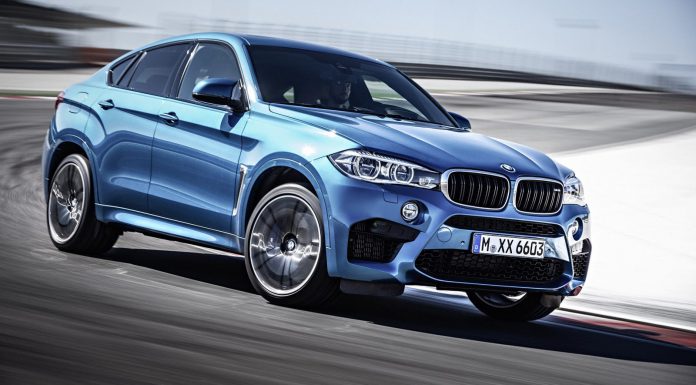 Considering that the brand new 2015 BMW X6 M is a facelifted model rather than an entirely new-generation, one might expect it to perform at exactly the same level as the outgoing car but with some visual tweaks. Well that's not the case.
As a matter of fact, an official from the German manufacturer has revealed that the 2015 BMW X6 M is actually as fast as the E92-generation M3 Coupe around the famous Nurburgring.
In late 2007, the BMW M3 Coupe lapped the circuit in 8 minutes and 5 seconds. If the new BMW X6 M is indeed as fast if not even faster, that means it is significantly quicker at the Nurburgring than the Range Rover Sport SVR which currently holds the SUV lap record at 8 minutes and 14 seconds.
While speaking with a German magazine about this, BMW project leader for the development of the new X5 M and X6 M, Herbert Bayerl said, "We have been traveling much faster in testing and have undercut the times of the Range Rover [SVR] several times. We do not need any special add-on parts to go faster."
Interestingly, he said the automaker will leave it up to the German automotive magazine to attempt an SUV lap record in the new cars rather than the firm posting any official times.
[Via Sport Auto]