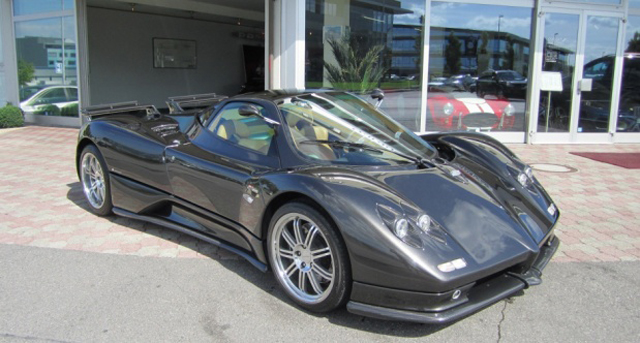 Prior to the launch of the Pagani Zonda S 7.3 in 2002, the potent Italian supercar originally came with a 6.0-litre AMG V12 engine and in the regular Zonda S, with a 7.0-litre V12. As the name suggests however, it was the Pagani Zonda S 7.3 which introduced the legendary 7.3-litre naturally-aspirated V12 engine the Zonda has become legendary for.
With just over a couple hundred Zondas ever made, it is hard to say just how many Zonda S 7.3 examples rolled out the company's Italian factory. Whatever the number, it was inevitably only a handful which makes the following second-hand example all the more special.
This particular Pagani Zonda S 7.3 is a 2005 model year example and is currently up for sale in Switzerland. While no pricing details have been revealed, the car has travelled 18,600 km and features a gorgeous grey paint job and a beige interior.
[Via Classic Driver]