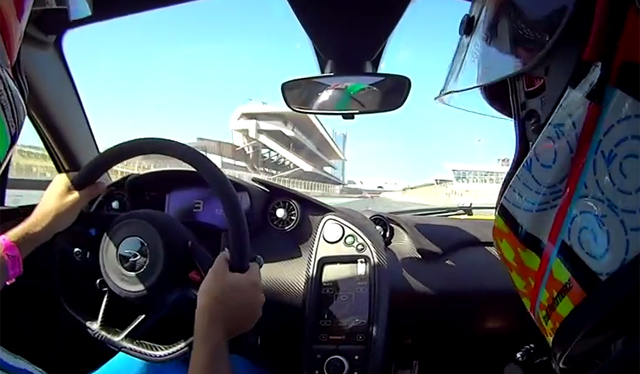 It is safe to say that there is no car quite like the mighty McLaren P1 on the market. Sure, the Porsche 918 Spyder and Ferrari LaFerrari may directly rival it, but they are naturally aspirated while the P1 is not. As a result, the P1 provides a soundtrack unlike the others with its screaming turbochargers and wastegates continually fluttering.
[youtube]https://www.youtube.com/watch?v=a2fpmAsiP2o[/youtube]
The stunning sound of the McLaren P1's 3.8-litre twin-turbocharged V8 engine is perfectly showcased in the following onboard video filmed at the Dubai Autodrome race track.
In case you need reminding, this potent engine delivers 727 hp at 7300 rpm and 531 lb-ft of torque at 4000 rpm. The internal combustion engine is then mated to an electric motor delivering a further 176 hp and 192 lb-ft of torque leading to a total of 903 hp and 664 lb-ft.