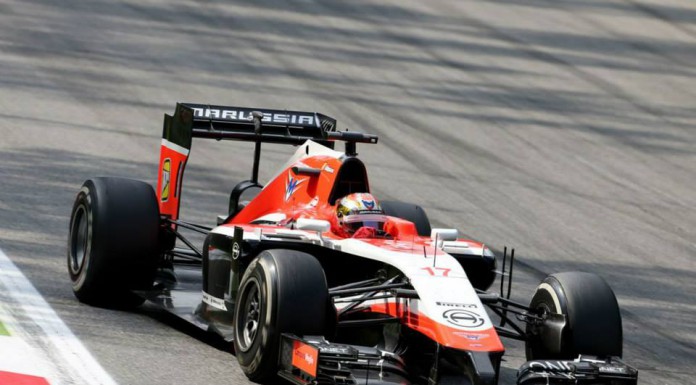 Marussia F1 team has gone into administration days after the team pulled out of the next round in Austin. The team which had been struggling financially announced the news today citing lack of funds. They follow Caterham's car manufacturer who went into administration last week after suffering similar financial problems. The Anglo-Russian owned team will miss the next two rounds and it's not clear whether they will participate in the season finale in Abu Dhabi.
Speaking on the matter, FRP's joint administrator Geoff Rowley said, "With the existing shareholder unable to provide the required level of funding, the (Marussia) senior management team has worked tirelessly to bring new investment to the team to secure its long term future, but regrettably has been unable to do so within the time available.
"Therefore, they have been left with no alternative but to place the Company into administration. The company will continue to operate while the joint administrators assess the longer term viability of the company in its present form."
The team is owned by Manor Grand Prix Racing Limited where Russian Andrei Cheglakov is the majority shareholder. Cheglakov is not prepared to put more money into the team and is seeking a new buyer. His car company going by the same Marussia name closed in April. The Marussia F1 team is currently 9th on the standings.