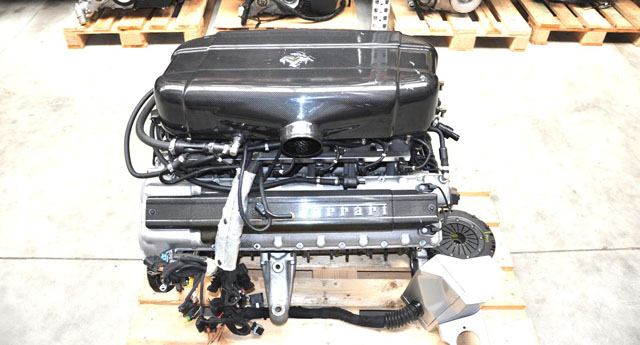 The naturally-aspirated 6.0-litre V12 engine driving the Ferrari Enzo is certainly one of the most advanced and powerful of recent times. Despite being over 10 years old, the powertrain still delivers 660 hp and not only provides an incredible soundtrack and performance, but is also incredible to look at. Also with just 400 units of the Enzo produced, its engine is extremely hard to come by.
However, one has just emerged for sale on eBay for the cool price of $79,900 which is enough to buy some very impressive cars. This Ferrari Enzo engine however, is a true piece of automotive history and with just 1000 miles on the clock and complete with its expensive ECU, it is certainly a reasonable price.
It is hard to say just where the engine was sourced from, but it could have come from one of the few Enzos to have crashed throughout the years. As for who is likely to buy the engine, they'd have to be a dedicated Ferrari enthusiast and have a very interesting project in mind!