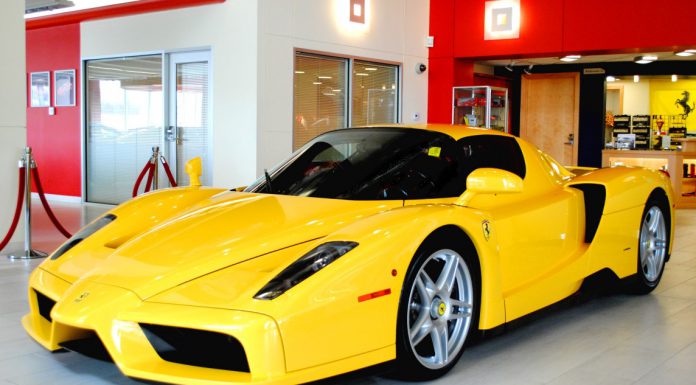 A rare yellow 2003 Ferrari Enzo is currently up for sale from Ferrari Maserati of New England with a price of $2.795 million. While that price may seem high, we've seen Enzo's listed at $2.9 million in the past and even over $3 million.
This particular Ferrari Enzo is finished in Giallo Modena and is consequently believed to be one of fewer than 30 examples worldwide finished in the colour and just one of 11 currently residing in the United States. Alongside the yellow paint job, this Enzo has a blacked out interior and yellow gauges.
Incredibly, the car has just 2174 miles on the clock and is almost mechanically brand new as a result!