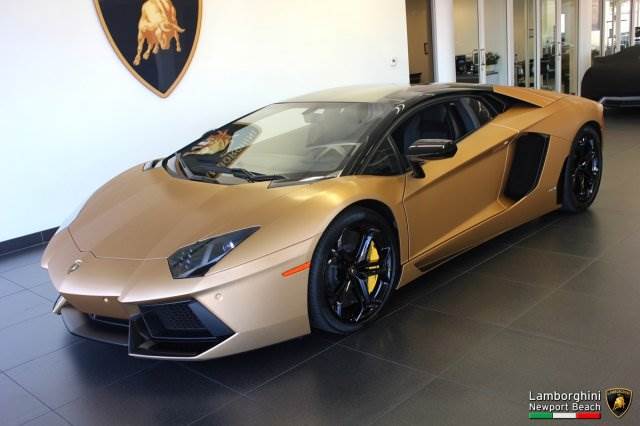 What happens if you want your Lamborghini Aventador to stand out from the pack but don't want an outlandish bodykit or wrap? Well you go down the same route as this Aventador which has been wrapped in brushed gold and gloss black and perfectly combines aggressiveness with sophistication. It is currently up for sale courtesy of Lamborghini Newport Beach.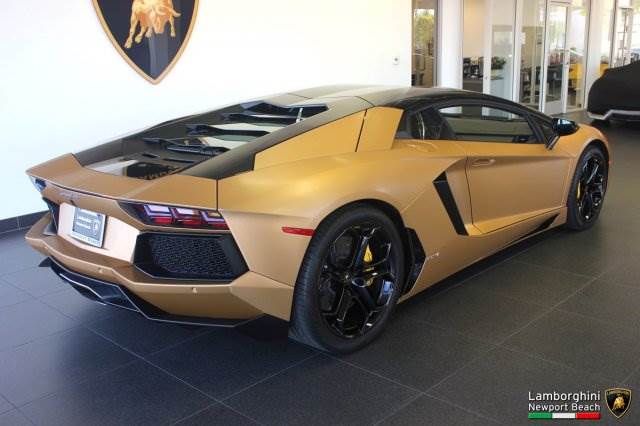 When this particular Aventador left Lamborghini's Sant'Agata factory, it was painted gloss black. Now however, brushed gold covers most of the car with the exception of elements of the front bumper, wing mirrors, engine cover, A pillars, B pillars and the roof which remain gloss black. Elsewhere, this Aventador has gloss black wheels and bright yellow brake calipers.
Despite being a couple of years old as a 2012 example, the mid-engined Italian supercar has a mere 5389 miles on the clock alongside an asking price of $384,888.