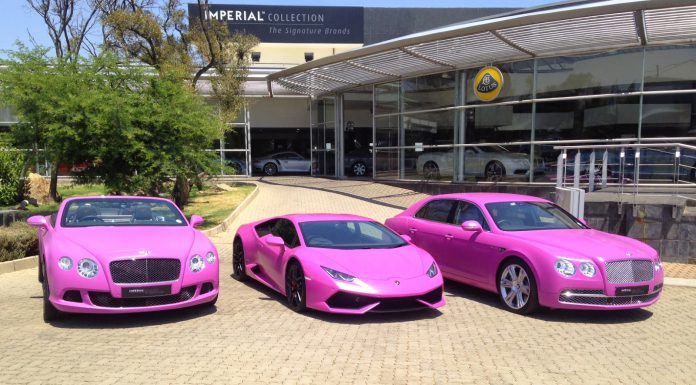 A Bentley Mulsanne, Bentley Continental GT Speed Convertible and a brand new Lamborghini Huracan have been wrapped bright pink in South Africa to raise awareness for breast cancer month happening in October.
All three actually wear bright pink quite well and the Huracan is certainly the most eye-catching with its combination of gloss black wheels and red brake calipers. This Huracan is also one of the very first wrapped examples in the world.
The cars come courtesy of dealer Imperial Collection.
[Via Zero2Turbo]