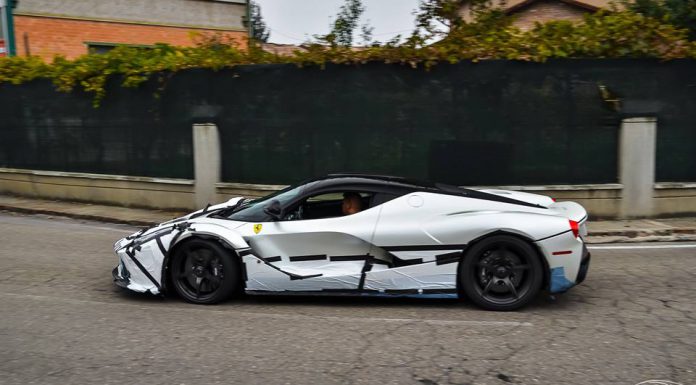 Many European LaFerrari customers have already received their car, however deliveries to customers on the other side of the Atlantic have only just begun. U.S.-spec LaFerraris require there to be reflective red markers on the front and rear quarter panels, which is what gave away this Bianco Avus example as a car destined for American shores.
The left-hand drive LaFerrari was spotted testing by Konstantinos Koniotis, not far from Ferrari's headquarters in Maranello. The testing was likely being carried out to ensure the $1.7 million hypercar was performing to its full potential before it's put in a shipping container and sent to the lucky customer overseas.
Ferrari claims the LaFerrari's 6.3-liter V12 produces 789 horsepower at 9000 rpm at 700 Nm at 7000 rpm, which is then combined with a 161 horsepower electric motor. Total output is 950 horsepower and 970 Nm, helping the hypercar accelerate from 0-100 km.h in less than 3 seconds, and from 0-300 km/h in around 15 seconds. The top speed is in excess of 350 km/h.