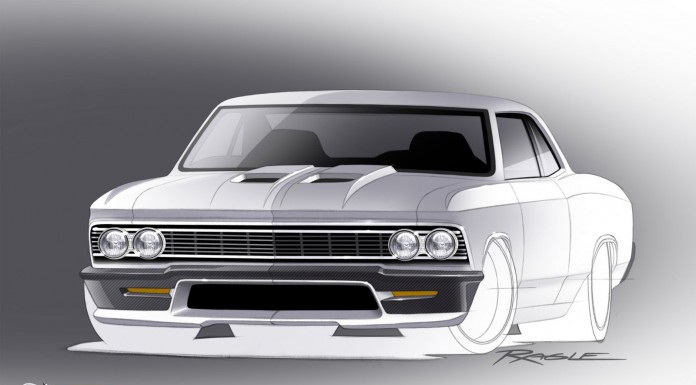 Custom car builder Ringbrothers is set to debut its latest custom muscle car at the upcoming SEMA Show 2014 on November 4th.
Dubbed the Ringbrothers Recoil, the car is based around a 1966 Chevrolet Chevelle. Not only has the exterior of the Chevelle been thoroughly upgraded, but a brand new engine will also be featured. It is an LS7 engine complete with a Whipple supercharger and a custom Flowmaster exhaust system to pump out an extreme 980 hp!
Completing the changes will be a set of custom wheels from HRE. The car will be on display at the Royal Purple Booth throughout SEMA.