What do you do if you own a Chevrolet C5 Corvette, have lots of spare money and want to make the American muscle car significantly lighter? Well you make brand new body panels out of carbon fibre of course and that is exactly what one owner has done in Greece!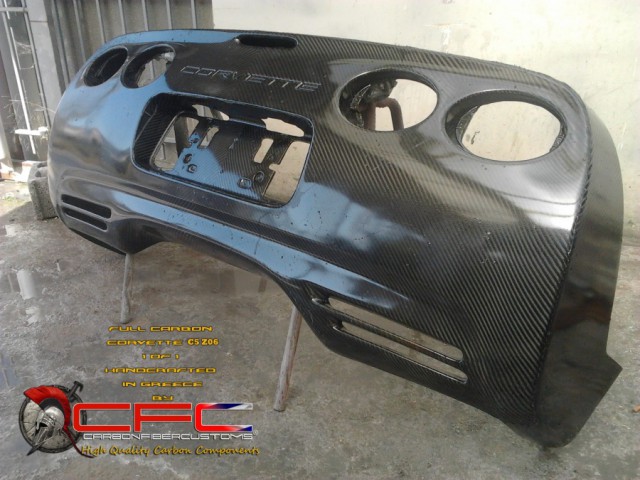 When left stock, the C5 Corvette tips the scales at 1472 kg. The following example however has had all of its exterior panels from the front and rear fascias, doors, quarter panels, bonnet, splitters, side skirts, wing mirrors, A and B-pillars and the roof made entirely out of carbon fibre. To give the car a unique look, the carbon fibre remains unpainted and thanks to a gloss clear coat, makes this Corvette unlike any other.
While it remains unclear how much the upgrades cost, it did take 3 months and 800 hours of labour to complete all the works. All up, 130 kg has been saved!