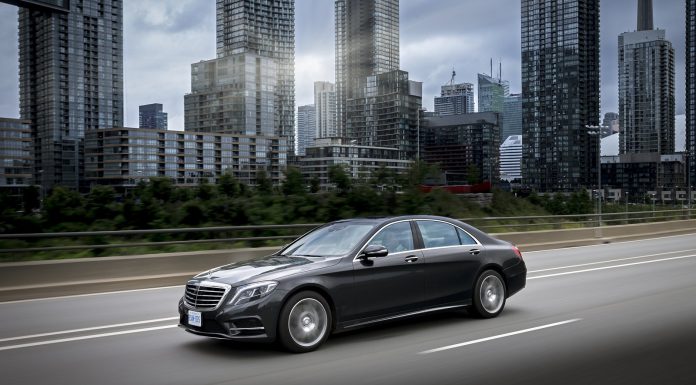 Having experienced the latest-generation Mercedes-Benz S-Class in all of its guises, we know just how impressive the car is. As a matter of fact, we can say with confidence it is better than its rivals and official sales figures for the S-Class play testament to this.
Since the car launched a year ago, Mercedes-Benz has sold over 100,000 examples of the new S-Class. Unsurprisingly, this represents the highest first-year sales figures for any S-Class. In 2014 alone, a total of 75,391 Mercedes-Benz S-Class models have been sold with more delivered this year than in 2012 and 2013 combined.
GTspirit Review of 2015 Mercedes-Benz S500

China is proving quite comfortably the most popular market with almost 50 per cent of S-Class sales going there. The United States is then responsible for 25 per cent of sales and Germany is the third most important market accounting for one in ten sales.
The S-Class is currently available in short and long-wheelbase variants as well as the S-Class Coupe. Further down the road, the Mercedes-Maybach will be offered as well as a Mercedes-Maybach Pullman with a 2+2+2 seating layout. Finally, an S-Class Cabriolet will be offered.