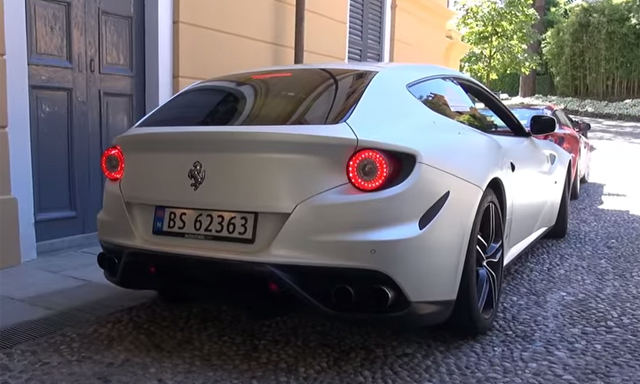 Complete with a 6.3-litre V12 engine (the company's highest displacement engine), the Ferrari FF is an incredible performance machine. It delivers a total of 652 hp at 8000 rpm as well as 504 lb-ft of torque at 6000 rpm. Additionally, it utilises a seven-speed dual-clutch transmission and the company's first all-wheel drive system.
[youtube]https://www.youtube.com/watch?v=f1cGqd3yzD4#t=65[/youtube]
This engine always sounds incredibly but the following video shows two FFs fitted with a screaming Novitec Rosso exhaust system and it sounds even more incredible!