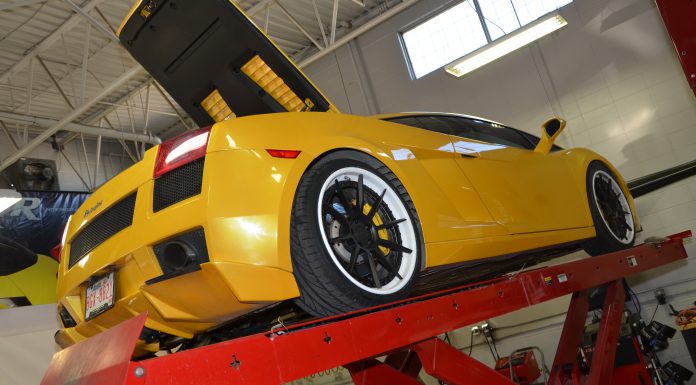 Sometimes a stock Lamborghini just doesn't give its owner enough excitement. With aftermarket tuners like Heffner Performance, it's possible to turn a basic supercar into a fire-breathing monster.
Take this yellow 2004 Lamborghini Gallardo on Brixton Wheels for example. The owner was bored of the car and wanted something more. He took the car to ZR Auto to have it outfitted with twin turbochargers from Heffner, which would produce 800 hp to the crank.
[youtube]https://www.youtube.com/watch?v=fPXo5NsIe_Q[/youtube]
The car was recently finished, and was taken to the dyno to measure its performance gain, and what a difference! The stock Gallardo produced 426 hp to the wheels, meaning about 480 hp to the crank. After modifications, this yellow speed demon now produces a whopping 757 hp to the wheels, about 820 hp to the crank. Now that's a car the owner won't soon get bored of. Check out the dyno sheet below for full performance stats on this Gallardo.