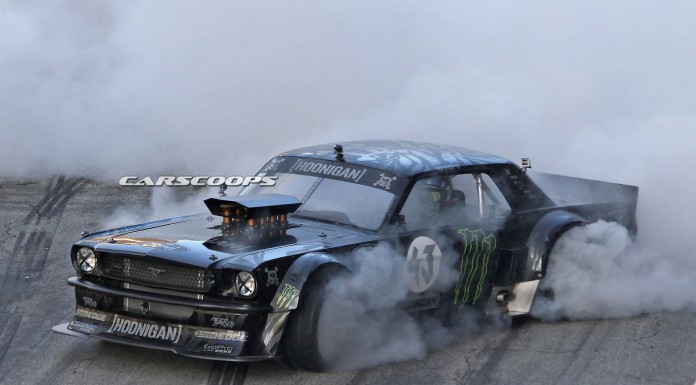 Ken Block is currently in the midst of shooting Gymkhana 7 and for the latest clip, it appears as though he's ditched his customised Ford Fiesta ST in favour of a custom Ford Mustang with a 1960's body.
Block was snapped behind the wheel of the unique Mustang during shooting in Los Angeles. Not only does this Mustang feature custom bodywork including flared arches and a completely stripped out interior, it also appears to feature all-wheel drive. This seems apparent because smoke can be seen bellowing out of all four tyres.
Will this special Mustang be the sole star of Gymkhana 7 or will it be just one of numerous vehicles which Block drives? We will have to wait and see.
[Via Carscoops]