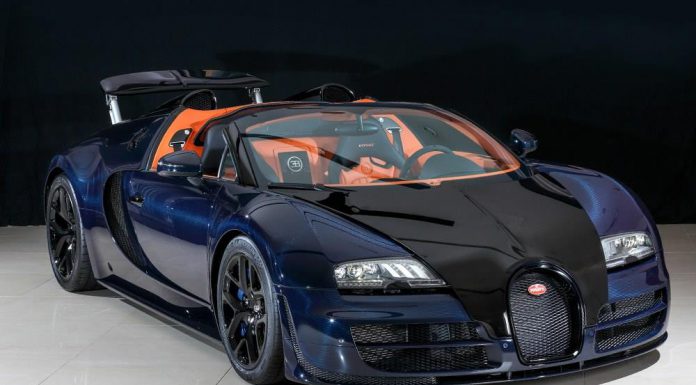 A unique Bugatti Veyron Grand Sport Vitesse is currently up for sale in Japan via Bingo Sports. This particular Vitesse is unquestionably one of the nicest we've ever laid eyes on with it complete with a blue gloss carbon fibre clad body contrasted with gloss black elements.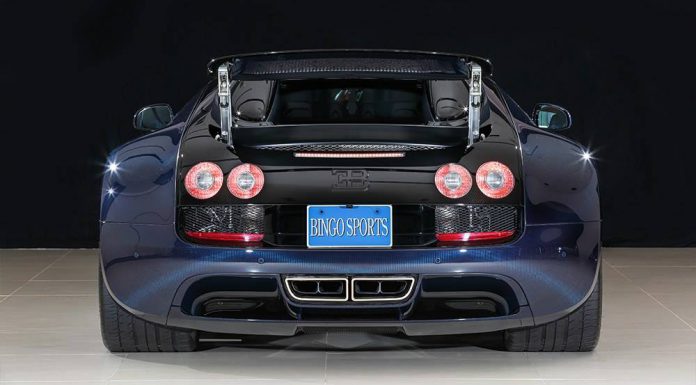 Bugatti is just one of a small handful of manufacturer's that offers tinted carbon fibre and the following Grand Sport Vitesse wears its blue carbon fibre perfectly. The centre elements of the car, meaning the bonnet, engine cover, rear decklid and rear wing are then finished in gloss black. Completing the exterior look is a set of gloss black wheels as well as light blue brake calipers.
In the cabin, this Veyron Grand Sport Vitesse features orange and black leather.
Beneath the carbon fibre skin, the Bugatti Veyron Grand Sport Vitesse comes with the famous 8.0-litre W16 engine featuring four turbochargers that delivers 1200 hp at 6400 rpm as well as monstrous 1500 Nm of torque between 3000 and 5000 rpm. Thanks to this truly ferocious engine, the car reaches 100 km/h in a mere 2.6 seconds. It hits 200 km/h in 7.1 seconds and in just 16 seconds flat it will be travelling at 300 km/h. This translates into a 10 second quarter mile. As for the top speed, well that is where the Veyron Grand Sport Vitesse is in a league of its own: with the roof attached it tops out at 410 km/h.