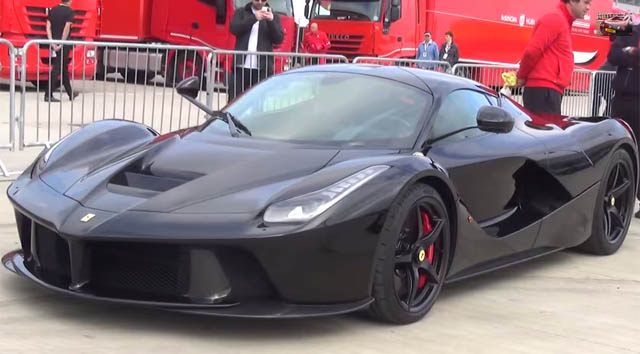 As one of the most important cars released in the last decade, the 2014 Ferrari LaFerrari continues to amaze automotive enthusiasts all around the world. A stunning black example was recently filmed at Silverstone and with its black wheels and red calipers, really turned heads at the latest Ferrari Racing Days event and fifth round of the Ferrari Challenge race series.
[youtube]https://www.youtube.com/watch?v=6SGpLot6hwU[/youtube]
In case you need reminding, the LaFerrari features a 6.3-litre V12 engine delivering 789 hp. This potent powerplant is then mated to a KERS like electric motor system providing an additional 161 hp. As a result, the LaFerrari delivers a potent 950 hp!