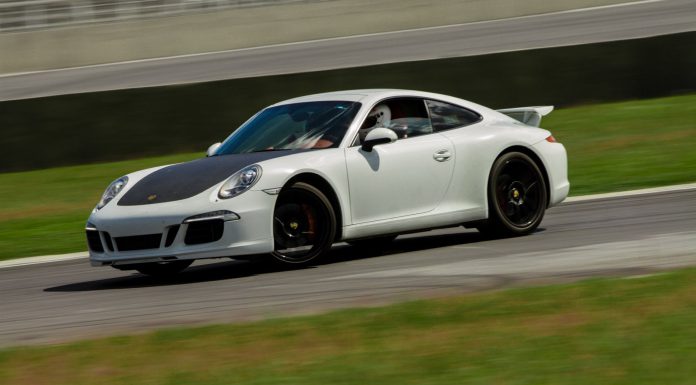 A true classic: a Porsche 911 goes sideways at a racetrack. This time one of the most experienced drivers at the Porsche Driving Experience event in México put to good use his old tires and drifted every corner of the Miguel E. Abed racetrack without any mercy. This is a stunning car for sure, due to the fact that the Aerokit Cup equipped 991 Carrera is an almost impossible sight in México but also because of the styling details that make it a one off drifting machine.
Traction control turned off, an exhausted set of rubber and a heavy foot is all you need to make the 911 Carrera S oversteer like crazy, but making it drift connecting several corners and at the end taking the main straight that follows a steep curve without losing control is a whole other story. Fortunately we had it all planned to make it to the Photo Of The Day with that custom looking 991 Carrera S and keep the tradition of the sideways Porsche alive.
Be sure to leave a comment on the looks of the car or how it was put to good use in our comments section below!