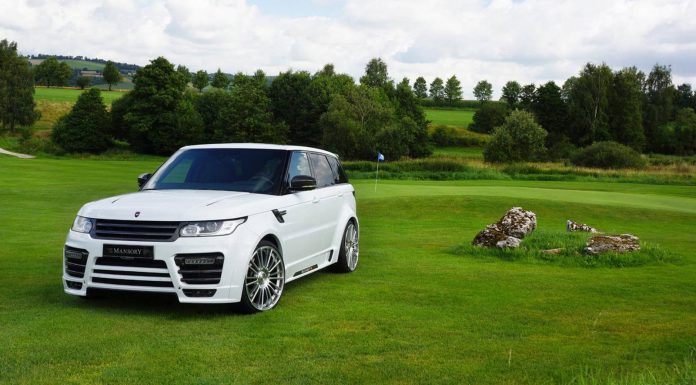 Tuning company Mansory has just unveiled their latest round of upgrades for both V6 and V8 powered versions of the latest Range Rover Sport and Range Rover Vogue.
In the Range Rover Sport SDV6 with its 3.0-litre diesel engine, the car typically produces 292 hp at 4000 rpm and 600 Nm of torque at 2000 rpm. However, thanks to the inclusion of a new pulley kit and an additional engine control unit as well as some fine tuning, Mansory have lifted these figures up to 330 hp at 3700 rpm and 700 Nm of torque at 1800 rpm respectively.
For turbocharged diesel 3.0-litre TDV6, Mansory have equipped it will a new ECU and lifted power up to 290 hp at 3700 rpm and 700 Nm of torque at 1800 rpm compared to the 258 hp and 600 Nm of the standard car.
As for the 4.4-litre SDV8 diesel engine, horsepower has increased from 339 hp to 380 hp at 3500 rpm with torque rising from 700 Nm between 1750 and 3500 rpm up to 800 Nm between a lower 1300 and 3500 rpm.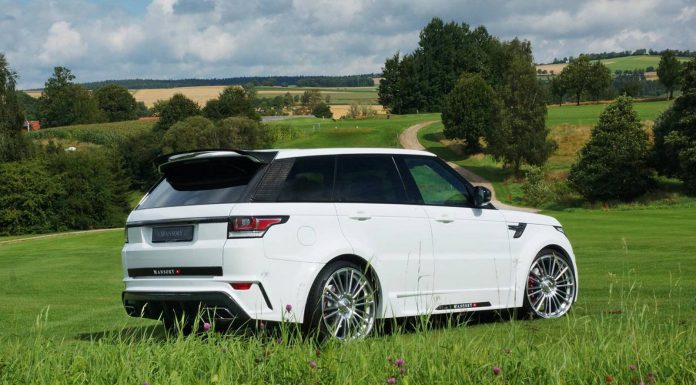 Finally, the range topping 5.0-litre supercharged V8 of the Range Rover models produces 620 hp from 5800 and 6500 rpm with torque set at 800 Nm between 2000 and 5500 rpm.
Alongside the engine modifications, Mansory offers a range of visual tweaks for the Range Rover Vogue and Sport with the new bodykit really adding an outlandish look to the capable off-roader.