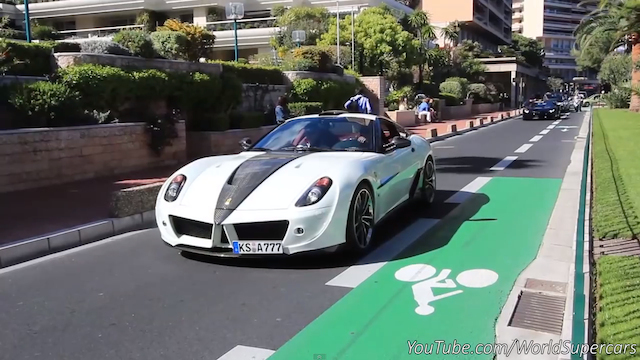 For a few the Ferrari 599 was just never extreme enough. As a result, the V12 supercar that was replaced by the fearsome F12 Berlinetta was tinkered with by tuner's Mansory and the results were astonishing! One example of the Mansory Stallone wearing German registration plates has regularly been seen around Monaco and Cannes. This time it has been filmed doing an incredible burnout!
[youtube]http://youtu.be/mbzD2S1-2dc[/youtube]
Featuring the same 6.0-liter V12 engine as the legendary Ferrari Enzo, Mansory fitted a supercharger and sport air filter. This means the Mansory Stallone produces an impressive 720 hp and an additional 92 Nm of torque from the standard car. To further add to the drama of the Mansory Stallone, it features a stainless steel exhaust system!