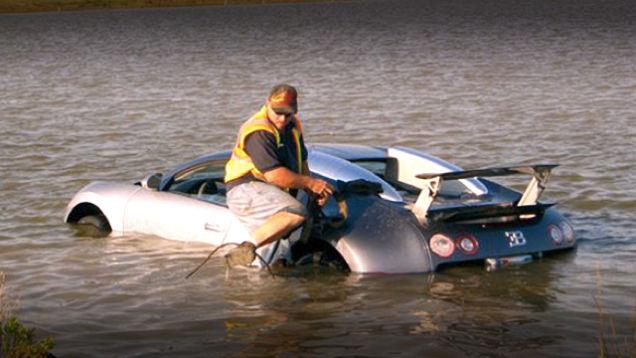 Back in 2009, Andy House crashed his Bugatti Veyron into a lake in Texas. Immediately following the crash, he claimed he swerved to avoid a low flying pelican. However, footage of the crash revealed there was no bird and House has now pled guilty to wire mail fraud in federal court.
Prior to crashing his Veyron, House insured it for $2.2 million despite it 'only' costing $1 million. On November 11, he intentionally drove the French supercar into Gulf Bay. Even after the Veyron was in the water, House left the engine running to ensure it was completely destroyed according to information from the court.
Because of House' guilty plea, he now faces up to 20 years in federal prison. As of yet, no sentencing date has been set but we will be sure to bring you the latest about this story as it develops.
[Via Jalopnik]