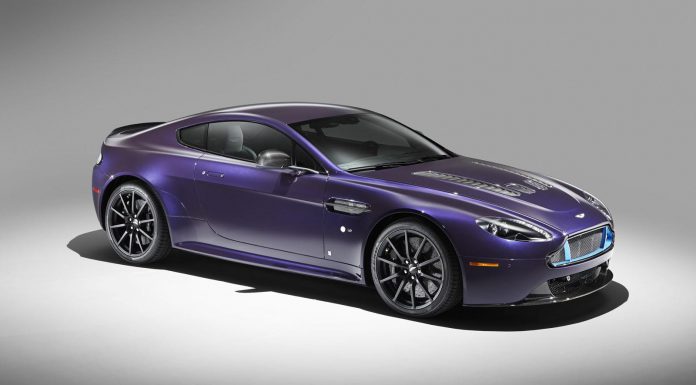 Alongside the Aston Martin V12 Vantage S Roadster debuting at the upcoming Pebble Beach Concours d'Elegance, Aston Martin is bringing along four bespoke models courtesy of the firm's Q division.
The four vehicles have been commissioned by the Galpin Aston Martin dealership in Los Angeles and consist of a Vanquish coupe, Vanquish Volante, DB9 Volante and V12 Vantage S.
Starting in reverse order, the special Aston Martin V12 Vantage S is finished in a truly gorgeous shade of dark purple complete with a Monterey Pearl front grille. The purple is also apparent in the cabin with features like the paddle shifters, headliner and stitching matching the exterior paint.
As for the DBP Volante, it is finished in Ashen Blonde and comes with blush pearl leather seats as well as Piano Ice Mocha trim. Its overall appearance is far more subdued than the V12 Vantage S' but the look perfectly matches the luxury and comfortable ride offered by the DB9.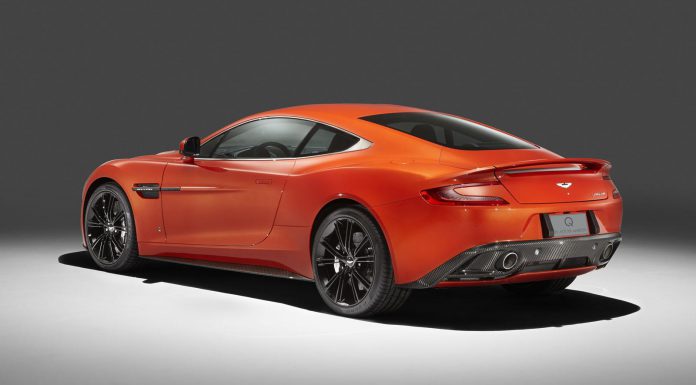 Third is the Vanquish Volante which comes with a Frosted Silver exterior with a Chestnut Tan leather interior complemented with silver accents. The car is then riding on a set of special 10-spoke alloy wheels.
Last but not least is the Vanquish Coupe. It is finished in a bright shade of orange dubbed Abor Orange and features a host of exposed carbon fibre elements and black wheels.