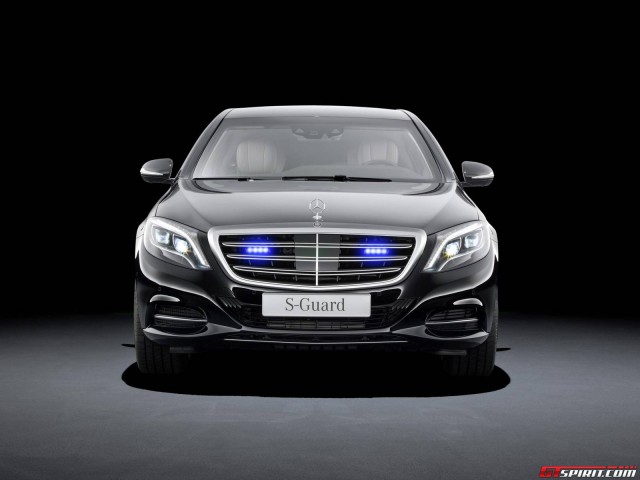 Not too long after being previewed by way of a few production line pictures and preliminary details, the 2015 Mercedes-Benz S600 Guard has been officially revealed. Created as an armoured variant of the S600, the Guard ensures that its occupants remain safe at all times no matter how famous or hated they may be.
All around, the Mercedes-Benz S600 Guard features protection to the level of VR9. What this basically means is that the car includes some serious ballistic protection and it is actually the first production vehicle to have been comprehensively certified for the highest ballistic protection in the VR9 resistance class.
To create such a sturdy car, Mercedes-Benz has installed thick steel across all cavities between the body structure and outer skin. Special aramide and PE components have also been installed to provide further splinter protection with intelligent overlapping systems at critical points utilised to ensure it is safe from all around. As for the windows, Mercedes-Benz hasn't said how thick they are but did confirm they feature a polycarbonate coating inside for splinter protection.
Beyond being able to withstand gunfire, the Mercedes-Benz S600 Guard provides comprehensive protection against explosive devices with underbody armouring covering almost the entire underbody of the car.
Despite its extra safety features, the S600 Guard essentially looks identical to the standard S-Class. Inside, it remains typical S-Class and for the first time in this segment, is available as a 4-seater as well as a larger 5-seater alongside a massive 350 litre boot.
Beneath the protected body, the S600 Guard features a massive V12 engine delivering 530 hp as well as 830 Nm of torque. This power is transferred via a 7G-Tronic automatic transmission. Due to the added weight of the S600 Guard, it is electronically limited to 130 mph.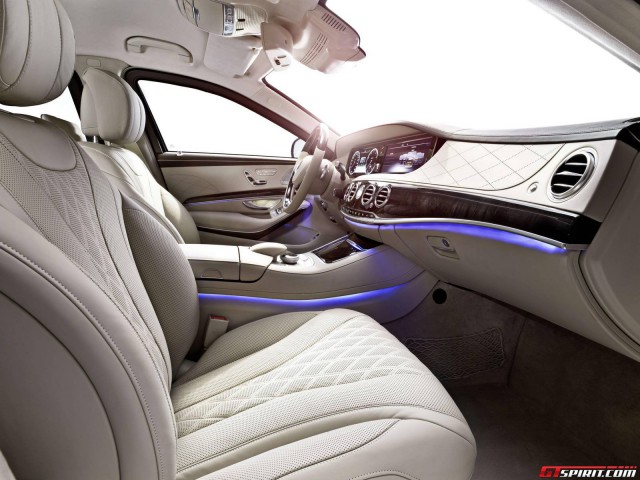 To cope with the increased weight, the Mercedes-Benz S600 Guard features the German firm's advanced airmatic air suspension system with adapted control functions like the ESP and ASR re-tuned to support the extra weight. The air springs at the front have also been reinforced while the rear sees additional steel springs used.
Compared to the standard S-Class, the S600 Guard also features beefier brakes. As a matter of fact, massive 6-piston calipers are featured up front alongside larger brake discs. The rear brakes have also been increased in size.