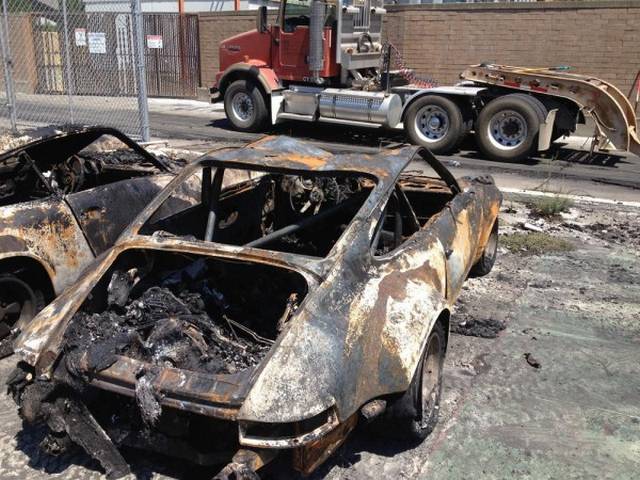 Earlier this month in Sacramento, the facilities of PM Motorsports were destroyed by fire. Thankfully no one was injured in the blaze but a selection of classic cars were mortally wounded including what is believed to be the world's most original Porsche 911 RSR.
While the cause of the fire remains unclear, fire crews battled the flames for around four hours but due to the chemicals and tyres in the shop, the fire was extremely difficult to control. Over a dozen Porsche models were completely destroyed in the fire with the aforementioned 911 RSR arguably being the biggest lost.
This particular 1973 911 Carrera RSR was chassis number 911.360.1008 and was the property of PM Motorsports owner John Skoien. The car originally arrived in the United States for promotional purposes and was then soon sold. A San Diego Porsche dealer purchased the vehicle before Skoien was the first private owner of the unique sports car. Back in 2001 it was on the cover of Panorama Magazine and dubbed the most original RSR in the world.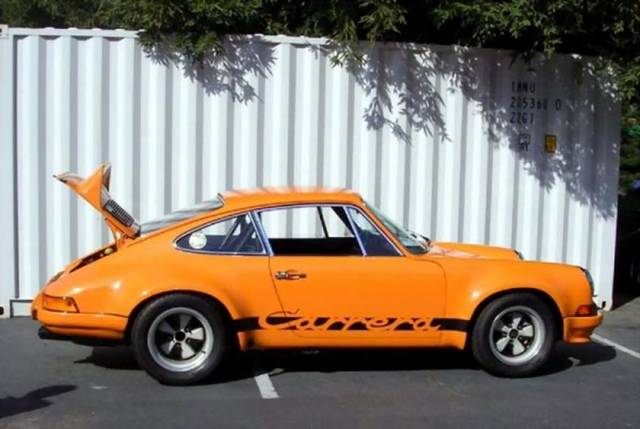 Due to the fire however, the car is virtually worthless. However, given the passion of PM Motorsports for all things Porsche, a long and lengthy restoration could be carried out soon.
[Via Flatsixes]