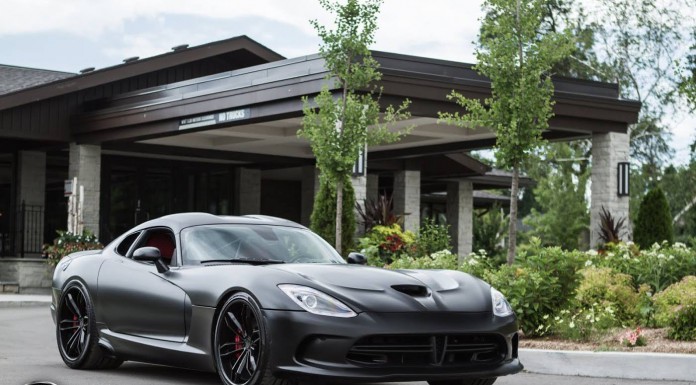 When creating the SRT Viper, the American sports car had a lot to live up to. It had to replace the original Dodge Viper and supersede it in every aspect yet still remain true to the design of the original as well as its brutish personality. Thankfully these criteria were met and the SRT Viper is certainly more impressive than the standard Dodge Viper it replaced.
However the owner of the following 2014 SRT Viper GTS wasn't entirely satisfied with the car and immediately sent it to Inspired Autosport for some upgrades. First off, this SRT Viper was wrapped with a complete 3M frozen black wrap along with a set of custom Eibach springs to help lower the car and give it an epic overall stance.
Elsewhere, the crew at PUR wheels created a set of custom LX14 wheels with six spokes and measuring 20 inch at the front and 21 inch at the rear with 335/25/21 Pirelli P Zero tyres.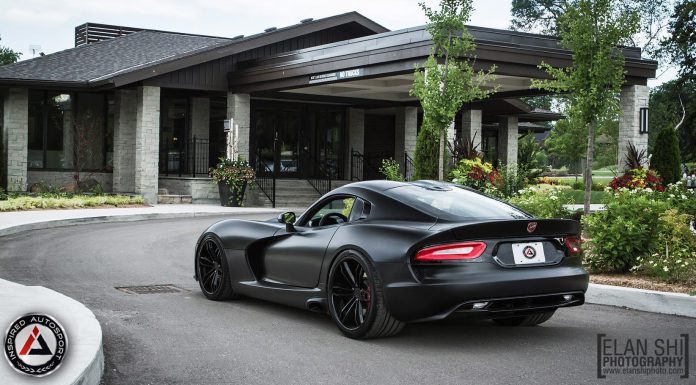 Inspired Autosport also fettled with the engine and by fitting a new cold air intake and titanium exhaust system, power from the 8.4-litre V10 has been upped from 640 hp to over 700 hp!