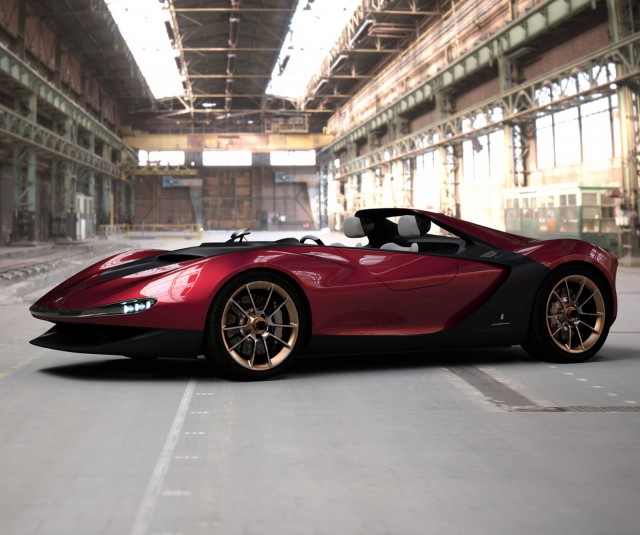 The Pininfarina Sergio Concept concept will be be put on show on Monday the 14th of July at the Berkeley Hotel Ferrari showroom in London. The concept was made to honour Sergio Pinifarina, who contributed in striking the bond between Ferrari and Pininfarina, that propagated Ferraris such as the 360, 328 and the legendary Ferrari F40.
Sergio passed away at the age of 85 in 2012 and in 2013, the Pininfarina Sergio Concept was built as a tribute to him. It is based on the Ferrari 458 Italia and carry's the standard 458 drivetrain which is a 4.5-litre V8 that produces 570 hp, making the car sprint from 0-100 km/h in less than 3.4 seconds and reaching a top speed of up to 320 km/h.
Last year, it emerged that the Pininfarina Sergio Concept could reach the production line. At the time, Pininfarina CEO Silvio Angori told Automotive News Europe that "We are considering a very limited run of five to six units."
"We already know how and where to modify the Sergio concept car to make it into a compliant, street-legal model," said Pininfarina chief designer Fabio Filippini at the time. The last we heard about the unique concept was just over 12 months ago. At the time, it was suggested that each unit of the limited production run could sell for $2 million and roll out of the factory within 4 and a half months. Judging by the fact that no production units have been produced, we're inclined to say the project has been scrapped.