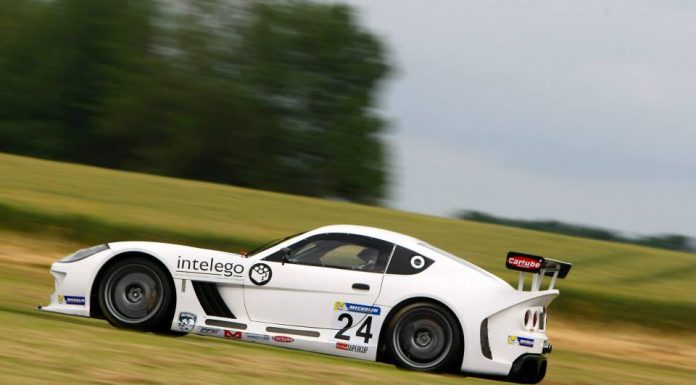 On Sunday the 29th of June we saw the Michelin Ginetta GT4 SuperCup races at the Croft Circuit that offered entertaining competition, with racers such as Carl Breeze and David Pittard behind the wheels. The Circuit itself, a 3.4km tarmac layered road, has been the stage of races dating back to the 1920's before it became a World War II airfield. Not many of the participating racers in the Michelin Ginetta GT4 SuperCup had raced the Croft Circuit before, although some drivers utilised simulator technology and many claimed to find the course 'rather challenging'.
Saturday turned out to have incredibly unpredictable weather, as storm clouds and the sun consistently taunted the drivers. After a visit to the Media Tower, I met with 22-year-old David Pittard, who would later challenge first place on Sunday's Michelin Ginetta GT4 SuperCup race. When asked about a career alternative, he responded with this: "I can't imagine doing anything else other than motorsport, even if I couldn't race, I'd still be in the business side."
Another racer interviewed was Andrew Watson, who said his main ambition for the future would be to [become a professional-racer and] develop a full career out of that. Posing the same question to another racer, Jack Mitchell, he regurgitated a very similar answer. It is clear that the majority of these racers are devoted to racing and seem very ambitious to further their blossoming careers.
On Sunday, Round 13 of the Michelin Ginetta GT4 Supercup commenced with Carl Breeze taking up pole position on the line. Charlie Robertson, who sits in the Championship's 2nd position, immediately challenged Carl Breeze's Championship lead. The first corner proved challenging for all of the drivers, especially for Luke Davenport who was rear-ended by Will Burns and swerved off the road. Additionally, Michael Munemann took an unexpected dramatic spin off-track; even so, he successfully recovered but struggled to catch up with the pack. Following the removal of Davenport's car, the remaining drivers gathered in formation.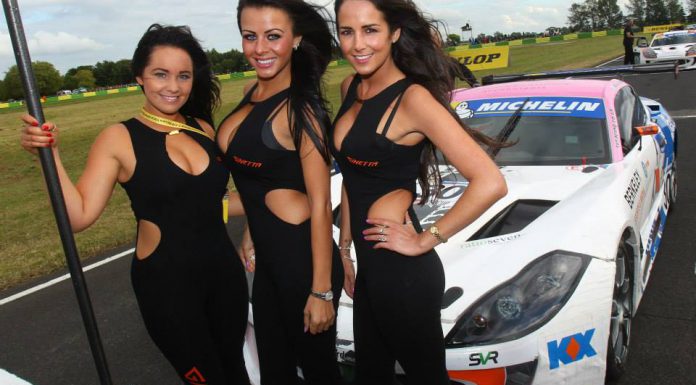 As the race restarted, so did the fierce rivalry between Breeze and Robertson. Between laps six and seven, Breeze knocked out Robertson's headlights during the transition, which left the number-55 car slightly damaged. Separately, Pittard was in 6th position, and was driving ferociously with aims of a strong finish. Max Coates, who started in poor position, managed to maneuver his way into 8th place by the seventh lap. Sean Huyton overtook fellow teammate Will Burns for third place with only seconds into the final lap. With constant position battles, it seemed to be anyone's race by the eleventh lap.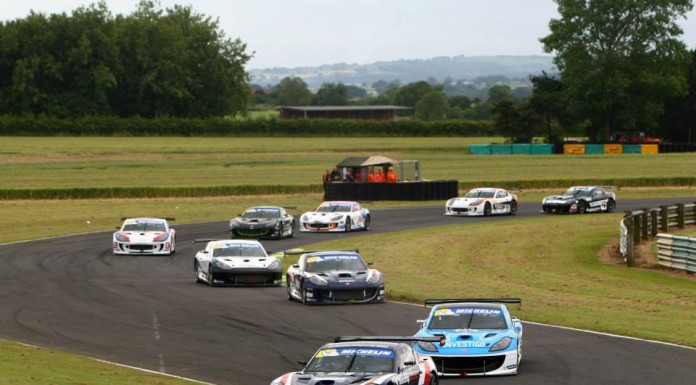 Carl Breeze, the most successful racer in Ginetta, crossed the line in staggering fashion to retain first place, and reminded the crowd why he stands atop the Championship. Though Charlie Robertson could not overtake Breeze, he finished comfortably ahead of Sean Huyton, who finished in third place. As Will Burns stole fourth place, David Pittard rounded out the top-5. Max Coates and Andrew Watson tied for sixth, while Jaime Orton finished 8th. More than a 20 seconds behind Orton, Tom Oliphant and Reece Somerfield finished ninth and tenth, respectively.
Author: Tom Lockwood
Photographer: www.jakobebrey.com
(This article is part of a series of articles from students of the Junior Academy of Media powered by Michelin and Ginetta in cooperation with GTspirit.)