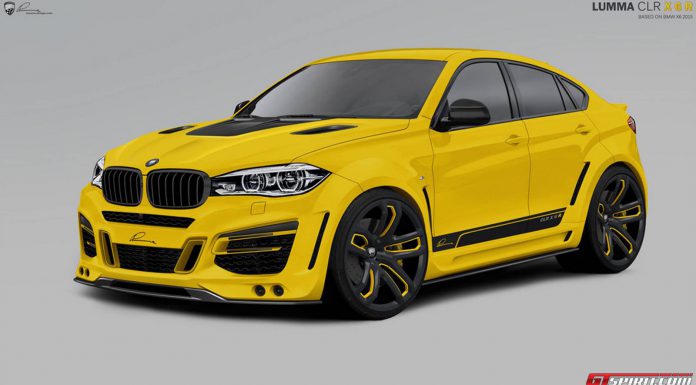 The 2015 BMW X5 may have only just been launched but already, Lumma Design are working on their upgrades for the car due to be released at the Geneva Motor Show 2015.
Most strikingly about the design is the adoption of a widebody and very aggressive bodykit. It features an extremely outlandish front bumper with new fog lights, LED daytime running lights, a blacked out kidney grille as well as new air intakes.
Elsewhere, the car, dubbed the Lumma Design CLR BMW X6 R features a new hood with air outlets while the rendered car also features aftermarket wheels. Thanks to the flared arches, the car is about 50 mm wider on each side than stock which helps support the large wheels.
Further visual changes include new side skirts, an aggressive rear diffuser, and a rather strange quad exhaust setup with two larger pipes and two small centrally position pipes. Finally, the Lumma Design CLR BMW X6 R adopts a new rear wing.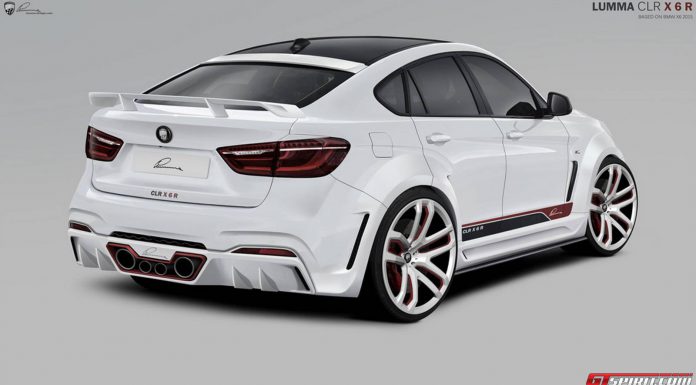 Lumma Design is hoping to lift power from the standard output of 450 hp up to 590 hp with torque also pinned to rise from 650 Nm to 850 Nm. As a result, the top speed should rise from 250 km/h to 295 km/h. Finally, some interior upgrades are on the cards.