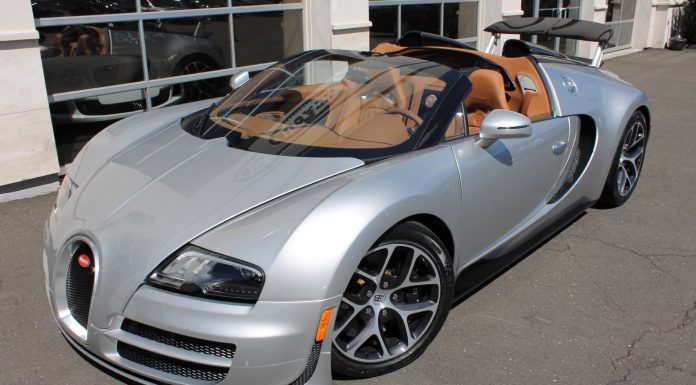 Earlier this year, it emerged that Bugatti was sitting on an $85 million stockpile of Veyrons. This equated to about 40 Veyron Grand Sport models. While it remains unclear just how many are left to be sold now, two stunning Bugatti Veyron Grand Sport Vitesses have just been listed for sale via Miller Motorcars Bentley Rolls-Royce in Greenwich U.S. and both are truly exceptional. As a result, it shouldn't be long before customers snap them up.
The first silver 2014 example car has traveled 1000 miles and while no price is given, expect it to be well into the seven figure range. What makes it so classy is the stunning silver paint work with gloss black across the spoiler and the engine compartment. It then features a unique cognac interior finish.
The next one is a 2012 Bugatti Veyron Grand Sport Vitesse finished in blue carbon fibre with bright blue accents. It has been used as press car and for test drives for a few years.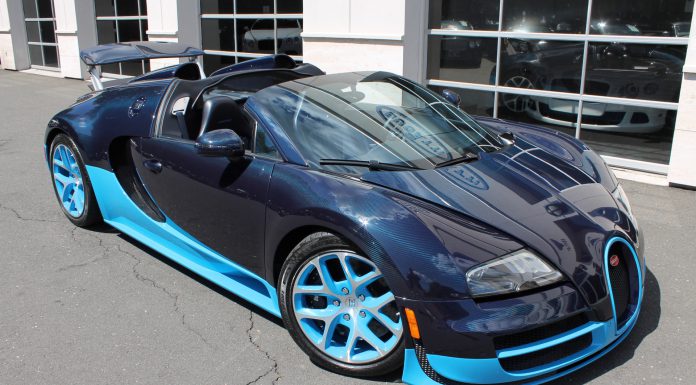 Because it is driven quite frequently, it has travelled 15000 miles, which for a Veyron of its age is quite high. However, this means that the owner has simply loved it. To help match the unique exterior, the cabin combines black leather with bright blue accents.