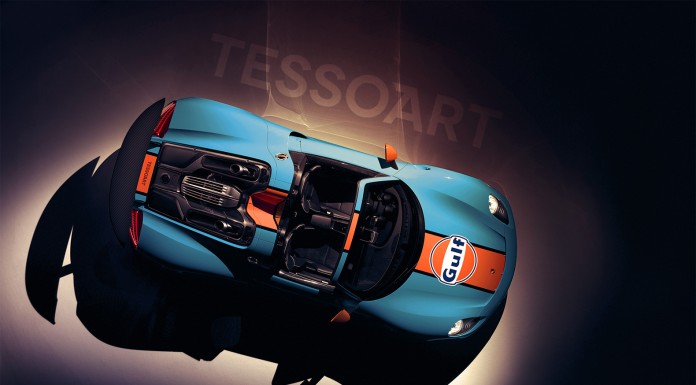 The Porsche 918 Spyder holds the globally homologated production car lap record at the Nurburgring-Nordschleife. Additionally, its combination of a 4.6-litre V8 engine and two electric motors deliver a total of 887 hp. As a result, it certainly isn't excessive to call it one of the best cars released in the past decade.
Interestingly, upon launching the car, Porsche made the Weissach package equipped car available with a host of in-your-face liveries with the most eye-catching being the racing inspired Martini ones. However, how would the new Porsche 918 Spyder look with a gulf livery?
Well Tessoart has managed to render just that and while only rendered from the top, the car looks stunning!
[Via Tessoart]