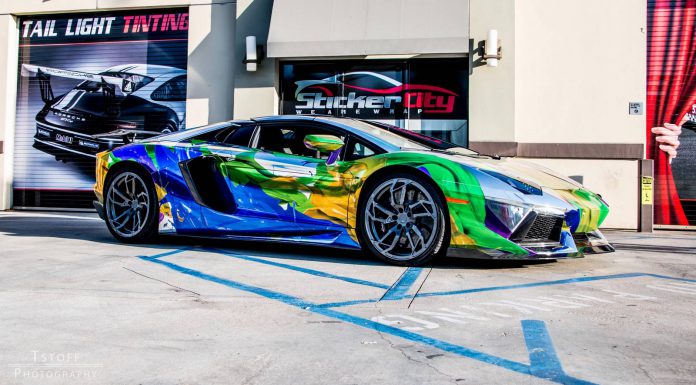 If you want to be seen in Beverly Hills, you need to drive an incredible exotic. The following Lamborghini Aventador Roadster ticks that box perfectly. It has been wrapped by Sticker City and looks completely out of this world!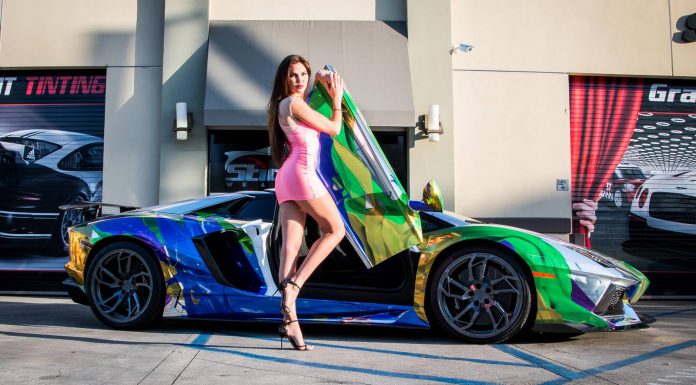 The wrap features a "holographic paint-splatter" appearance which combines a host of chrome, bright blue, green and yellow. Additionally, the car is rolling on a stunning set of PUR RS05 wheels and features an aftermarket front splitter, rear wing and an aftermarket exhaust.
Throw in a stunning model with a tight pink dress and you have the ideal combination for a stunning Cars & Girls photoshoot!