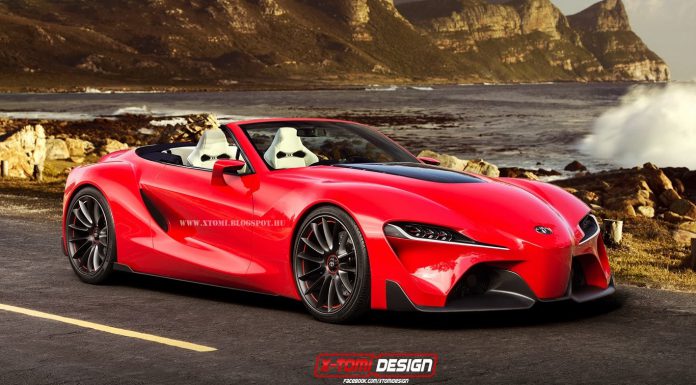 A convertible version of the next-generation Toyota Supra could launch with Toyota believed to be favouring it over a drop-top variant of the entry-level GT86 sports car.
While speaking with Drive at the 24 Hours Nurburgring, chief engineer from Toyota Tetsuya Tada said, "There are many business case study going on, [but] as we speak it is very hard to realise. There are many articles regarding another sports model from Toyota up higher from 86. I'm thinking convertible model will be on higher model … maybe.
"Our final goal [is that] we want to do three sports models from Toyota and at least one convertible model will be realistic," he said.
Tada said that the higher price of the next-generation Toyota Supra could make it more suitable for a convertible version rather than the cheaper GT86.
He also revealed that the Toyota FT-1 Concept will be just one of a few concept cars previewing possible styling directions for the next Supra. Tada said that the car will most likely feature a front-engined layout but a mid-engined layout is also being considered.
On top of revealing this information about the next Toyota Supra, Tada doused recently speculation about a GT86 sedan saying, "I think this is okay from a philosophy point of view, but always the business case is the most difficult point to bring this to the market. We are studying this, but [more likely] this is pure concept.
[Via Drive, Rendering via X-Tomi Design]