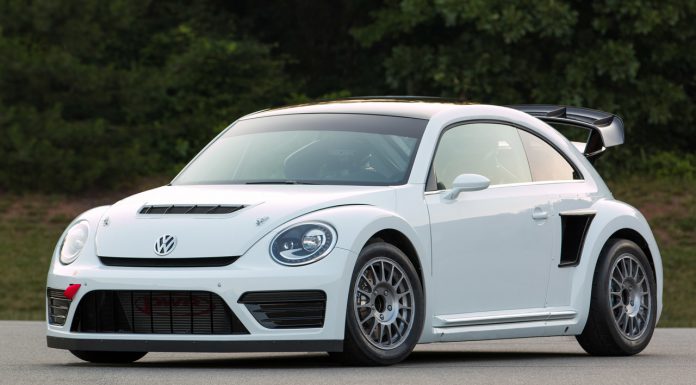 The Red Bull Global Rallycross championship is still in its infancy having been founded in 2009 and already, the high-paced and action-fuelled motorsport is capturing the attention of petrolheads around the world. Two of the staring U.S. drivers in the GRC are Top Gear US host and X-Games king Tanner Foust and former Formula One racer Scott Speed. This year both have been racing in special VW Polos but now, Volkswagen has revealed the new Beetle which both driver's will be racing in from here on.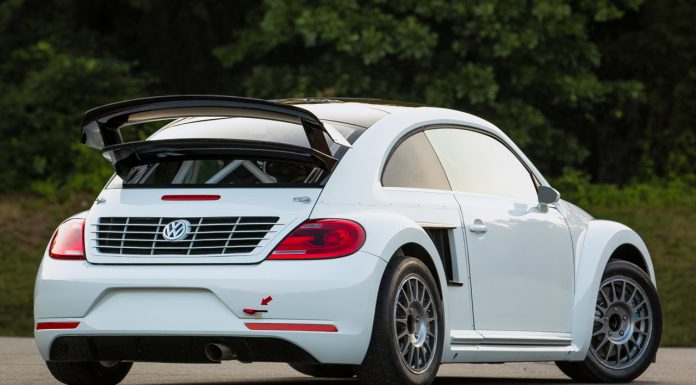 The new Volkswagen Beetle Global Rallycross car is powered by a tiny 1.6-litre turbocharged four-cylinder engine. Despite its size, this powertrain puts out an insane 544 hp meaning it should hit 100 km/h in just 2.1 seconds. The car only weighs 2668 pounds so this too aids in the incredible performance capabilities.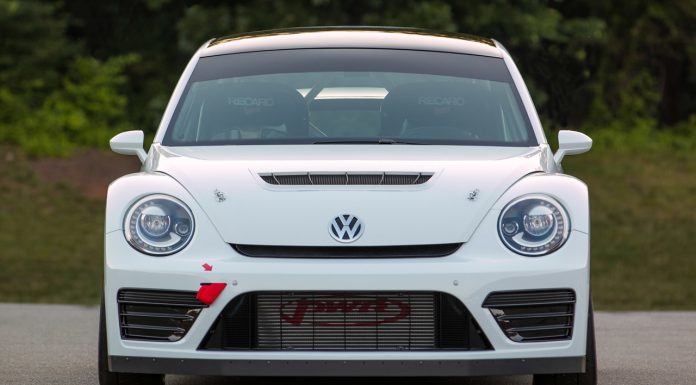 Beyond the engine, the Volkswagen Beetle GRC car features ZF dampers with about 9.1 inches of travel. It also features 14-inch ventilated discs at the front and 11-inch discs at the rear with four-piston aluminium brake calipers at all four corners. The 17-inch racing wheels are wrapped in 240/640-R17 Yokohama racing rubber.