Polish interior specialists Carlex Design never fail to disappoint and they certainly haven't done that with the release of their upgraded BMW 4-Series cabin. As we've become accustomed to, Carlex Design always add a host of interesting or at the very least, very high-end materials to interiors of all makes and models.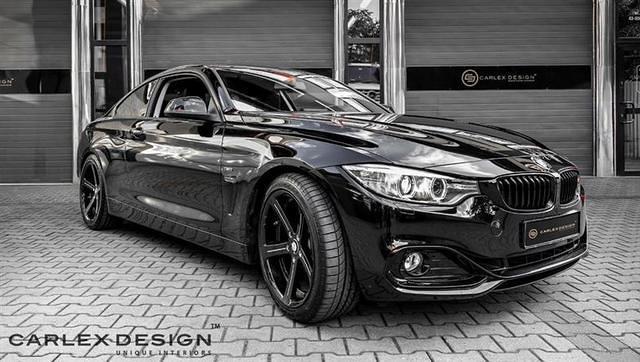 For the BMW 4-Series which as standard features a very nice cabin, Carlex Design has added very luxurious black leather as well as some prominent gloss red accents throughout. One of the coolest features is the reupholstered steering wheel which features carbon fibre around the entire rim to add a real element of class and sportiness.
The aforementioned red accents can be found across the dashboard, steering wheel, around the handbrake and door sills. These elements are perfectly complemented by the matching red stitching.