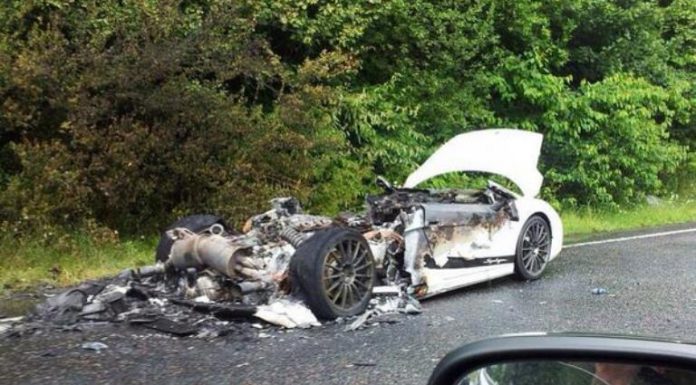 Reports were circulating of a white Lamborghini Gallardo Superleggera which burnt to the ground on a British motorway on Saturday morning. Details of the incident are pretty thin on the ground at the moment, although we understand that the incident happened on the A41 near Hemel Hempstead.
One of the two photos you see were taken by the local fire brigade after putting out the majority of the fire. The other photograph appears to have come from a bypassed, although we haven't yet been able to find the source. The Lamborghini Gallardo Superleggera is almost certainly a complete loss have suffered a devastating amount of damage.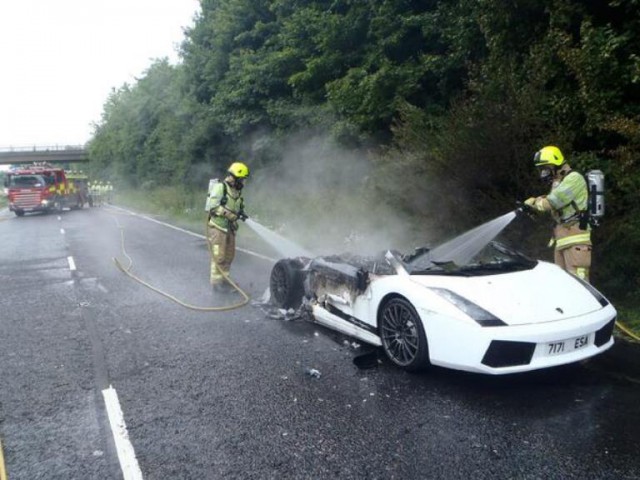 It is rare to see a first-generation Lamborghini Gallardo Superleggera in Britain, let alone a white example. The Superleggera was 100 kg lighter than the standard Gallardo. It used the same 5.0 litre naturally aspirated V10 engine with 530 hp routed through a six speed gearbox via all four wheels.
[via HEMELFIRE]