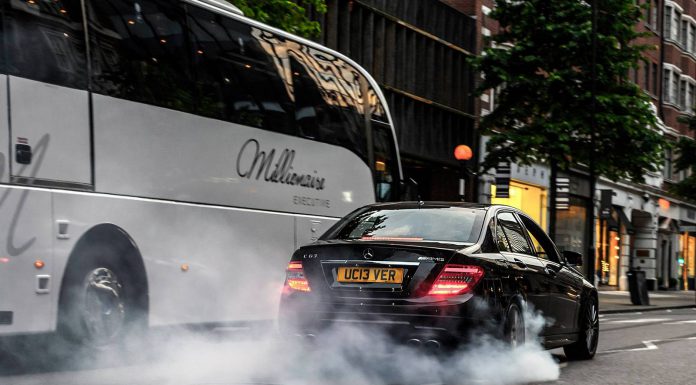 With its replacement just a few months away from being revealed, the current Mercedes-Benz C63 AMG continues to impress with its angry persona and tyre munching abilities. With a brutal 6.2-liter naturally-aspirated V8 engine, it will be remembered as one of the final non-forced induction AMGs. After all, its replacement is set to receive a 4.0-liter twin-turbocharged V8.
[youtube]http://www.youtube.com/watch?v=e2P5NdqvwPA[/youtube]
This 6.2 litre engine delivers an impressive 457 hp and 442 lb-ft of torque. However when fitted with the optional Performance Package, those figures rise to 507 hp and 450 lb-ft. With all of this power being sent to the rear wheels it is all too easy to produce mega burnouts! The following video shows how the C63 AMG is the perfect burnout machine!