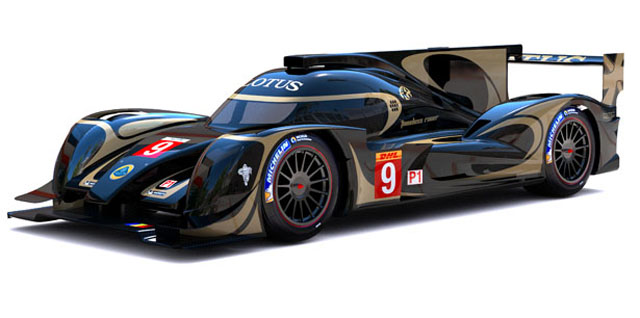 The Kodewa racing team has confirmed that despite not participating in this year's 24 Hours of Le Mans, its Lotus LMP1 racer will still make its public debut at the famous race.
Dubbed the Lotus T129 LMP1, the car was originally expected to make its racing debut at the season opener for the 2014 World Endurance Championship. However, the vehicle's racing debut has been delayed multiple times with it ditching the original Audi engine in favour of a twin-turbocharged V6 courtesy of engine manufacturer AER.
Back in April, it was announced that the T129 would miss the first race of the season but enter the second round of the championship at Spa on May 3rd. However that never eventuated and now the car's racing debut has been pushed back to September's race at the Circuit of the Americas. As it stands, the only driver for the Lotus LMP1 entrant has been confirmed as Christijan Albers.
It remains unclear if specific details about the Lotus T129 LMP1 will be announced alongside the car's debut at Le Mans this weekend. Either way, it'll be nice to see it in the flesh for the first time.
While the car has missed out on Le Mans this year, it will likely make the starting grid next year. Consequently, the LMP1 field could consist of five manufacturers with the addition of Nissan and its GT-R LM Nismo next year.