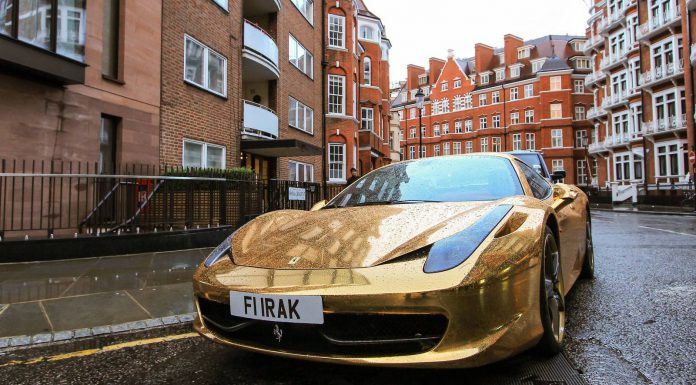 Standing out in London in any car which isn't a Bugatti Veyron, Koenigsegg Agera of Pagani Zonda is extremely difficult. As a result, this Ferrari 458 Spider owner decided to do something a little bit different and opted for a bright gold chrome wrap!
[youtube]http://www.youtube.com/watch?v=2itQyFqyKxg[/youtube]
Filmed here on a rainy and wet day in the heart of London, despite the few flaws in the wrap, the car really pops compared to its rather bleak surroundings!