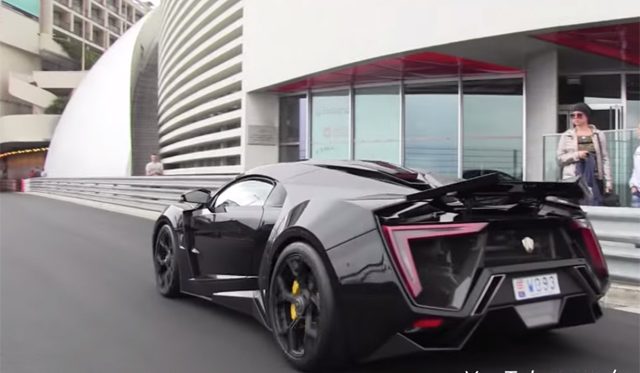 The Lykan Hypersport is quite a strange car. It has a $3.4 million price tag, will be limited to just 7 units worldwide and features an out-of-this-world design.
[youtube]https://www.youtube.com/watch?v=FPRv3AHDrV4#t=144[/youtube]
Of course, the most eye-opening thing about the Hypersport is its price tag. After all, a LaFerrari, McLaren P1 and Porsche 918 Spyder could be purchased for the same money. What's more, unlike those established cars, the Hypersport doesn't feature any breakthrough drivetrain technology.
Nevertheless, the Hypersport does feature a RUF-sourced flat-six powerplant delivering around 750 hp and 1000 Nm of torque. As a result, it will reportedly hit 100 km/h in 2.8 seconds and a top speed of 385 km/h. Here we have one recently spotted cruising the streets of Monaco!