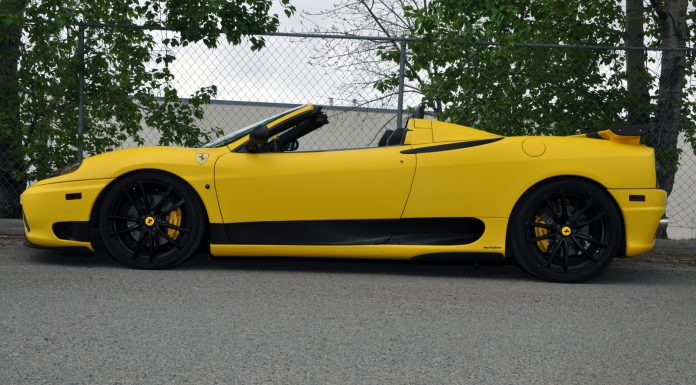 The Ferrari 360 may be under-powered compared to many modern day Ferrari's, and it may not be as stylish, but this particular example of the Ferrari 360 is something truly unique!
A customer of ZR Auto in Calgary, Alberta, Canada, wanted to turn his 360 Spider into something that nobody else had, so the transformation process began.
First the yellow Ferrari 360 was wrapped matte yellow, and given an array of carbon fiber accents. A stripe from the hood to the rear, carbon air intakes, a stripe down the side, all to give this Ferrari a special two-tone look.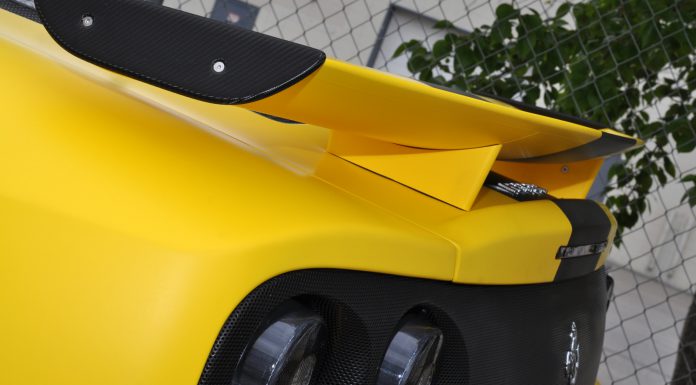 Next, a front splitter, side skirts, spoiler and dark taillights were ordered from Novitec Rosso, to give the car some added down-force and added style. To match the dark Novitec taillights, the headlights were also given a light tint, and all side marker lights were tinted dark to match the theme of the car.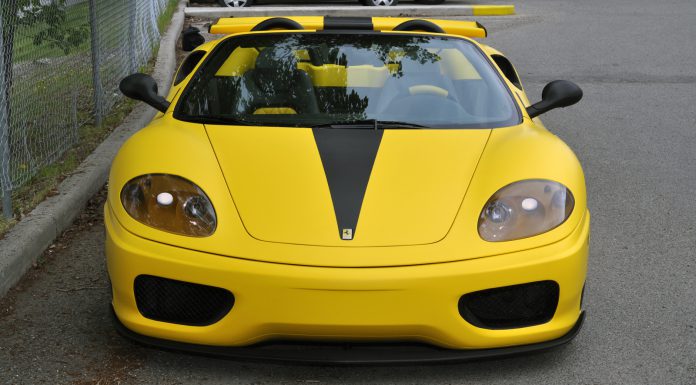 Finally, the 360 Spider received adjustable KW suspension with a 60mm ride-height adjustment to both raise and lower the car's ride height. With a set of black aftermarket wheels already on the car, the new look created an astonishingly refreshed look for the 360 Spider.
With an adjustable mild-to-wild exhaust from Capristo, this Ferrari also sounds quite mean, which gives it some added personality.