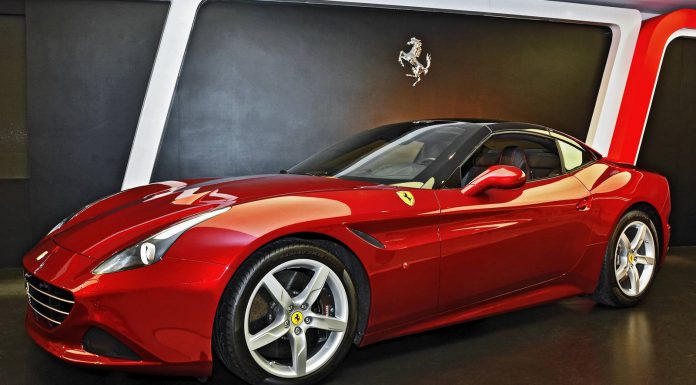 Shortly after its international debut, the Ferrari California T was in Hong Kong for a VIP/media preview event in early May.
Coincidentally, the preview occured exactly one year after the local presentation of the LaFerrari, also under adverse weather conditions. Like the LaFerrari, the California T made its first appearance in Hong Kong just two months after its international launch, at the Geneva Motor Show back in March. In left-hand-drive configuration and not available for further media testing, it was the exact vehicle presented at the Beijing Motor Show back in April.
Those hoping to to get a glimpse of the demo vehicle will be disappointed, since it has already left Hong Kong for an undisclosed location. GTspirit however learns that, according to the distributor, pre-sales reception of the California T has been very positive and that all 2014 quotas for HK have been snapped. Pricing for the HKDM California T starts from around (HK)$3.54M, with actual deliveries delayed till around the third or fourth quarter this year.
Just a recap, the California T is an improved variant of the original California featuring the 3.8-litre twin turbo V8 found on the Maserati Quattroporte GTS, albeit with more output (560 hp at 7,500 rpm). Capable of acceleration from 0-100 km/h in just 3.6 seconds via 7-speed dual-clutch gearbox, it can reach a top speed of 316 km/h, while engine emissions has been reduced by 15 per cent compared to the original model with the 4.6-litre NA, direct-injection, 490 hp V8. In addition, turbo lag has been virtually eliminated thanks to the utilisation of smaller turbos as well as a new variable boost management system. And let's not forget, the California T is the first model since the venerable F40 to feature a turbocharged engine.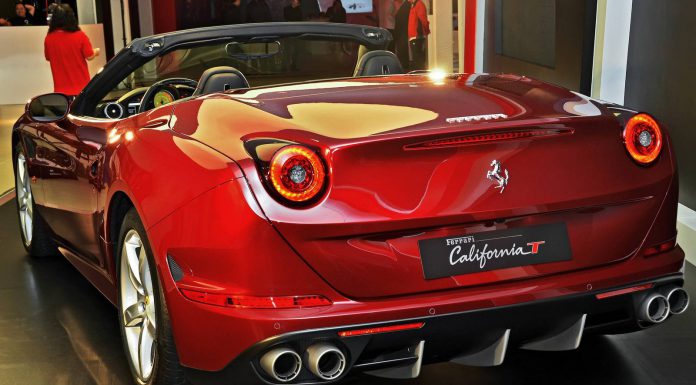 The California T also receives other exterior changes, including F12 Berlinetta-inspired headlights, a new engine hood featuring two reverse ventilation ports (instead of one facing forward, from the original), a full body-coloured trunk door featuring a parking camera as well as a longer third brake light, and a rear bumper with additional air dams for better aerodynamics. And although little is changed to the interior, Apple's CarPlay system will be implemented to the central infotainment/nav/telematics system in the near future.
Photography by: Al