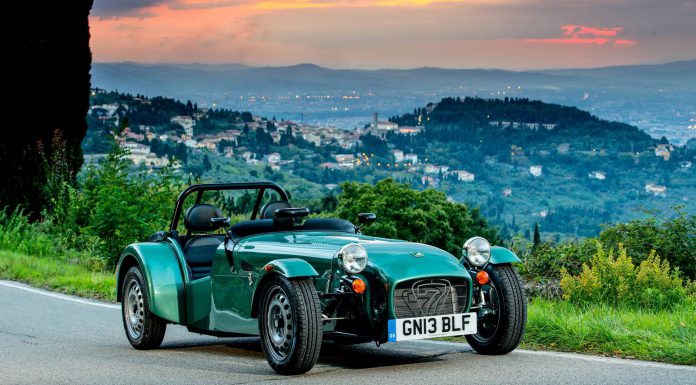 According to reports out of Malaysia, the Caterham Group has been put up for sale. It is reported that all aspects of the business are being sold including the motorsport division, road car range and engineering companies Caterham Technology and Innovation and Caterham Composites.
It is believed that Tony Fernandes is looking to sell the entire business for $589 million. If the sale does go through, Fernandes would have only been the owner of the company for three years when he purchased it from venture capitalist group Corven back in 2011.
In recent months, things have been looking up for Caterham Cars with its collaboration to create two sports cars with Renault. However, the two companies recently confirmed they had parted ways but insisted that the two sports cars would still reach the market.
The Caterham has been pinned as the most potent of the two and would reportedly feature a 300 hp engine powering just 1100 kg of weight. Prior to this still yet unconfirmed news, the car was pinned to launch in 2016.
Caterham was also recently hit with a setback after confirming that its AeroSeven Concept had gone back to the drawing board following customer feedback on its design.
Be sure to stay tuned to GTspirit in the coming weeks as more information about the future of Caterham inevitably becomes available.