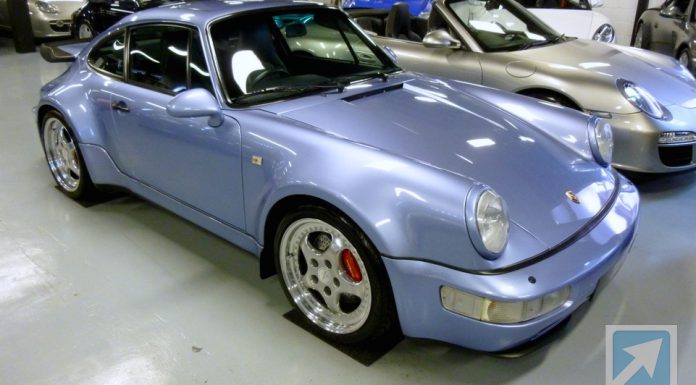 You may have heard about the Sultan of Brunei before, and if not, then you've probably heard about his staggering car collection at some point in time. The Sultan is the owner of one of the largest and most eccentric car collections in the world, and even though he's recently sold some of the cars off, the collection is still almost too big to comprehend.
Estimates for the Sultan's Porsche collection range from 160 units to around 200. One of the models which managed to escape from his neglected hoard of cars, this 964 Turbo equipped with an X88 pack, has now been put up for sale by JZM Porsche Sales in the UK. This model is equipped with the larger 3.6-liter flat six-cylinder engine, producing about 360 bhp. The 3.6-liter models also had bigger brakes, an upgraded final drive and the more desirable Speedline split rim wheels. The aforementioned X88 pack also increased power, which may explain why the car made 402 horsepower and 556 Nm of torque when it was last put on the dyno.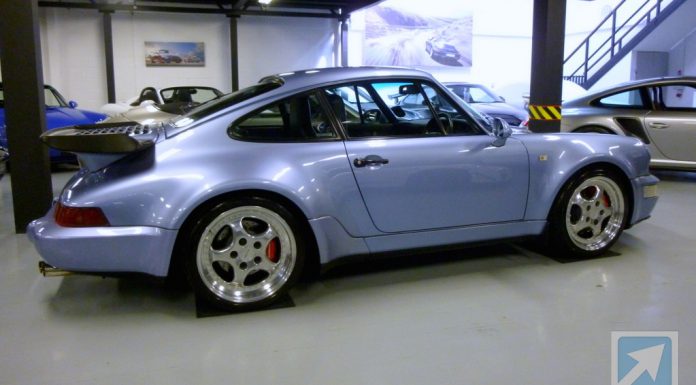 The car was originally ordered for the Sultan through through Porsche Centre Malaysia equipped with the pictured Horizon Blue exterior and matching Marine Blue leather interior. Before being delivered, it was sent to the Porsche specialists at RUF for a RUF electronic clutch system, which has since been removed. This 911, while not new, will not come cheap, with an asking price of £194,900.