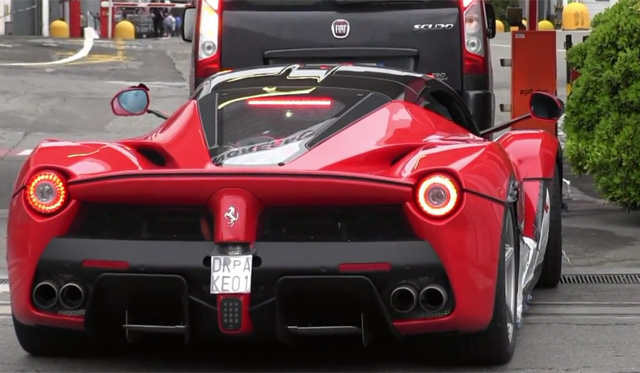 If you're a Ferrari fan and in particular, a LaFerrari fan, then it'd be a good idea to head to Maranello now with a multitude of customer cars receiving their final rundowns before being delivered around the world.
[youtube]https://www.youtube.com/watch?v=A-dRsdImRUA#t=165[/youtube]
The following video shows no less than eight examples of the absolutely incredible LaFerrari testing through the streets of Maranello! Most are red, but a couple of yellow examples were spotted as well as one finished in white. Arguably the most eye-catching is a red LaFerrari with a black roof and dark gold wheels!