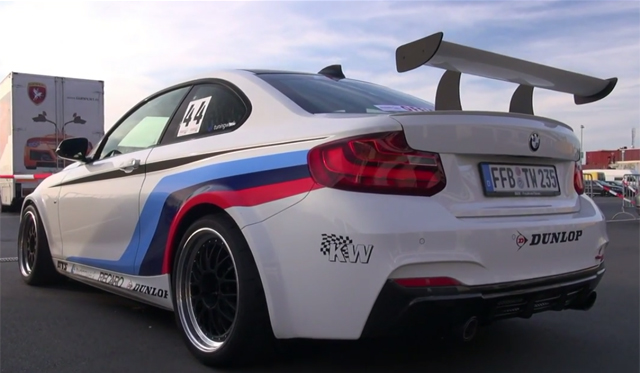 With 322 hp on tap thanks to its turbocharged 3.0-liter six-cylinder engine, the new BMW M235i Coupe is an exceptionally good all-round sports car more than capable of delivering lots of thrills on the street. However, the crew at Tuningwerk took it upon themselves to create a track-oriented variant of the M235i and it delivers an insane 450 hp!
[youtube]https://www.youtube.com/watch?v=e3L4dFJMiFw#t=32[/youtube]
Alongside the horsepower gain, torque has also risen to an impressive 600 Nm. While further details about the car aren't available, the following video shows that on track at the Nurburgring Nordschleife, it's an extremely capable racer.