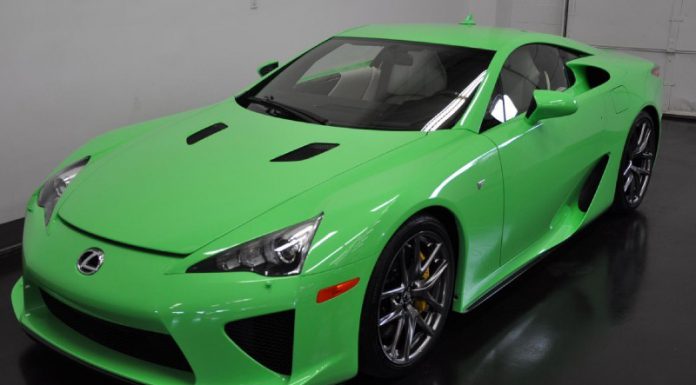 A Cleveland exotic car dealership is currently offering one of the most eye-catching Lexus LFAs for $399,000. Finished in Fresh Green, this LFA really is unlike any other.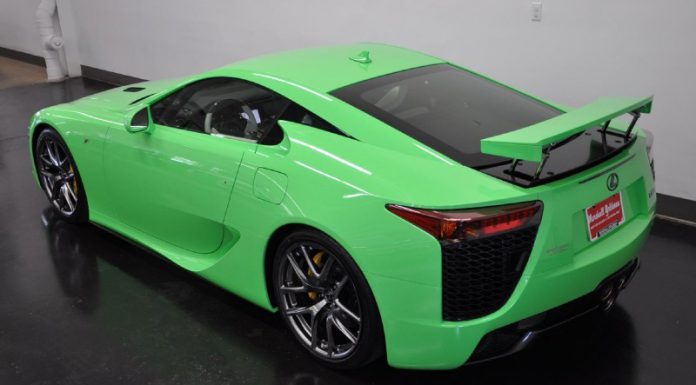 The car is chassis No. 250 of just 500 produced and the car has travelled a mere 745 miles. As a result, it is essentially brand new. As if the green exterior wasn't eye-catching enough, in the cabin you are met with white and black leather which makes this LFA even bolder and more individualized than almost any other.
The engine powering the Lexus LFA is a race-derived 72-degree V10, displacing 4.8-litres and producing a peak power of 552hp at 8,800rpm. The maximum is a thrilling 9,000rpm. Peak torque is 354lb-ft at 6,800rpm with 90 per cent available between 3700 and 9000 revs. Pushing the throttle and revving from idle to peak is done in just 0.6 seconds.